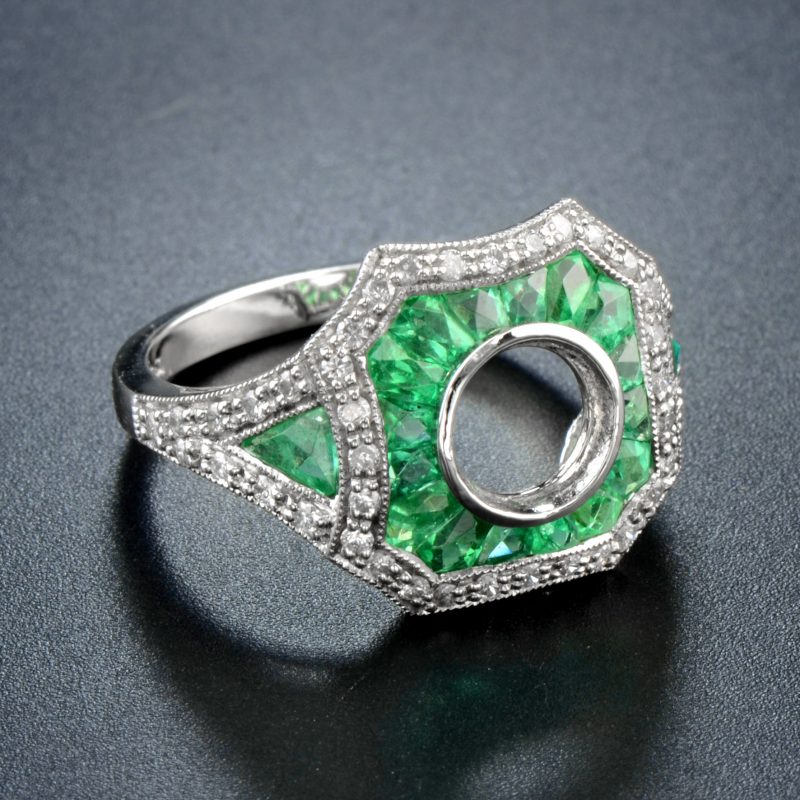 The "Mounting" of a ring is the process of setting the focal diamond into the ring. It lacks the center stone. Semi-mount rings offer greater flexibility to customers when compared to full mount rings. You must consider the characteristics of the center stone and the size it is to be paired with. Most commonly, a diamond is purchased separately and then paired with a semi-mount ring.
For a person that wants a personalized ring with coordinated, designer qualities, semi-mount rings are a great option.
Create your own rings
Styles of semi-mount rings. Solitaires, bridal sets, or accented rings? 

What quality, materials do you want? 14K, 18K in white gold, yellow gold, or platinum 900, 950. 

What is the size of diamond or loose diamond, gemstones that you have.

How different shapes of diamonds or gemstones? Choice with shapes such as cushion cuts, emerald cuts.